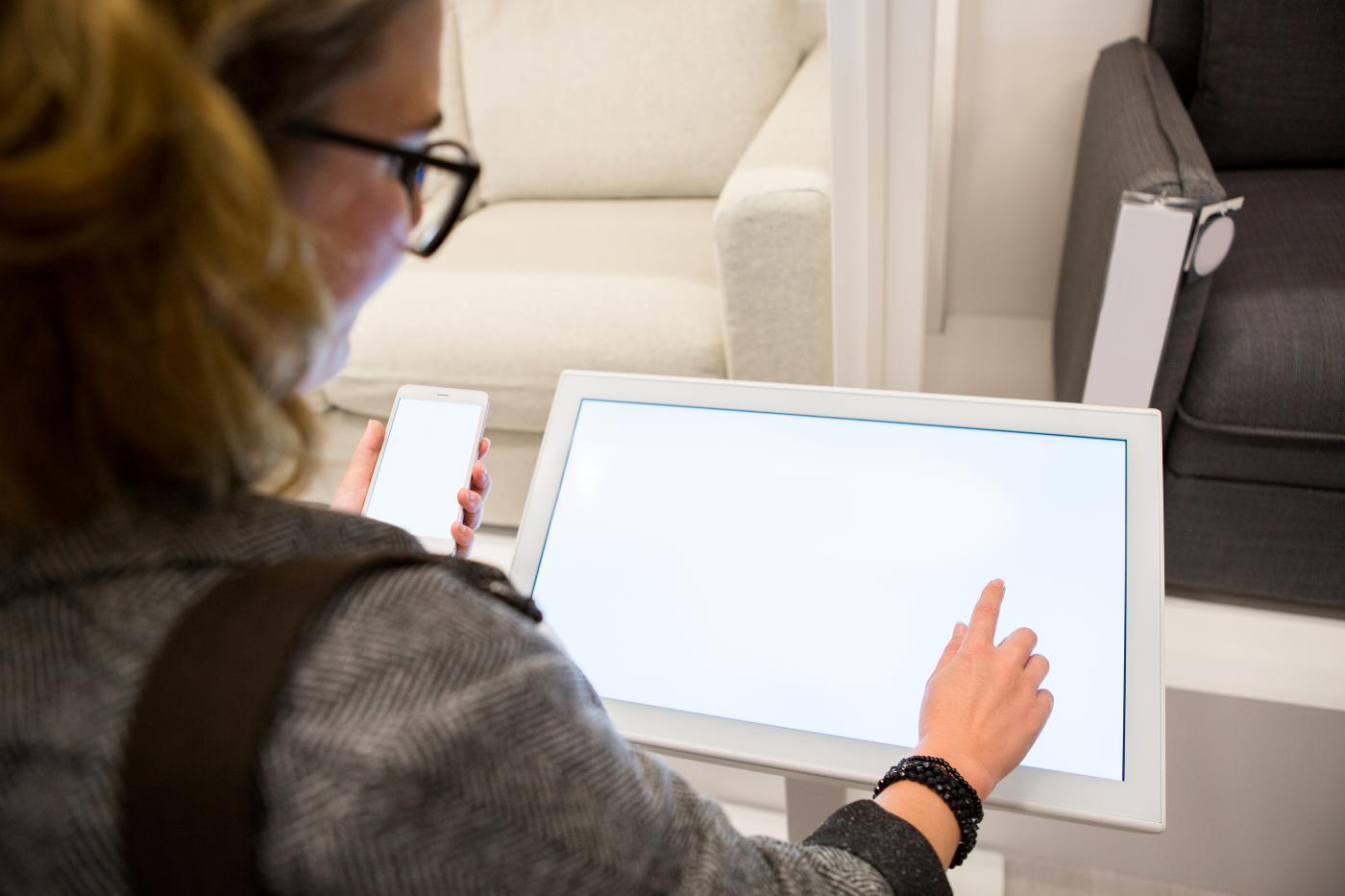 Driving Sales with a Coke, a Smile, and a Waterfall
Case Study: How a home furnishings retailer increased its customer financing through secondary lenders by more than 12 percent in the highly competitive retail furniture industry.
Grand Introduction
Grand Home Furnishings is one of the largest furniture retailers in the southern United States, with 17 locations and three outlet stores throughout Virginia, West Virginia, and Tennessee. They began as a piano store in 1911 and now offer a wide-selection of furniture and remain popular with shoppers because of their customer-friendly approach. Today, when shoppers walk into Grand, they're greeted with a warm smile and a cold Coca-Cola—a tradition that began over 65 years ago.
Challenge: Reduce Lost Opportunities For Financing
Grand needed a way to give potential customers additional financing options when an application for credit from a primary lender didn't pan out. Such rejections were embarrassing for customers (who would often walk away) and awkward for sales associates. While secondary lending options were already available, trying to convince a customer to repeat another long paper application was next to impossible. So, when LendPro approached Grand with its digital Application WaterfallTM system, company executives took note. They liked the idea of customers controlling the application process through private, in-store kiosks without the need for associates to "look over customers' shoulders." 
Solution: Simplify The Complex In-Store Financing System
LendPro offers an application process that is shorter, intuitive, and much more private for shoppers. If a shopper is denied credit by a primary lender, they can quickly complete an application for secondary credit because the system retains most of her non-sensitive data from the initial application. And because the system is configurable, Grand can tailor it to the needs of its customer base, with the ability to add new lenders at no cost and with no impact on the sales process. 
While Grand management impressed with the improved user experience, they are thrilled with LendPro's reporting insight.  Using LendPro's Financing Performance Portal, management has access to detailed, customized reports at their fingertips. The reporting tools allow Grand to see how various stores are performing when it comes to closing financed sales. They also gain greater insight into how various lender options are working out at different stores and can make changes on the fly. "It's a win-win situation," says one Grand executive. "It takes pressure off each store's office, reduces lines for customer service, and gives our sales staff more credibility."
Attract Customers With Pre-Qualification At Home
Another feature that Grand has implemented successfully is LendPro's Pre-Qualification at HomeTM — a simple solution for offering financing to potential customers from their website. This feature has helped drive more foot traffic to local Grand stores, resulting not only in more sales and happy store managers, but also in confident buyers who feel empowered to use financing as a means to make the purchase.  
Great Customer Service
As a company that always puts the customer first, Grand appreciates that the LendPro team has supported them throughout every phase of the implementation process and beyond. From the time Grand made the decision to launch the LendPro system in 2015, it took just over a month to get the system up and running in its first store. From there, Grand "switched on" additional stores in just a matter of weeks when they determined they were ready to implement the system to one or more stores. 
Results Speak Volumes
Grand Home Furnishings has been a happy LendPro customer for more than three years now. The company says that using LendPro means they have the capability to offer financing to the vast majority of customers who enter their stores! For example, since 2015, Grand has increased its customer financing through secondary lenders by more than 12 percent—a huge win in the highly competitive retail furniture industry. That figure represents customers who weren't approved by the prime lender and otherwise almost certainly would have walked away from the sale. In addition, thanks to their use of LendPro's Pre-Qualification at Home feature, Grand confirms that far more customers have walked through their doors, confident they will not only receive a smile and a Coke, but also walk out with grand new furnishings for their home.