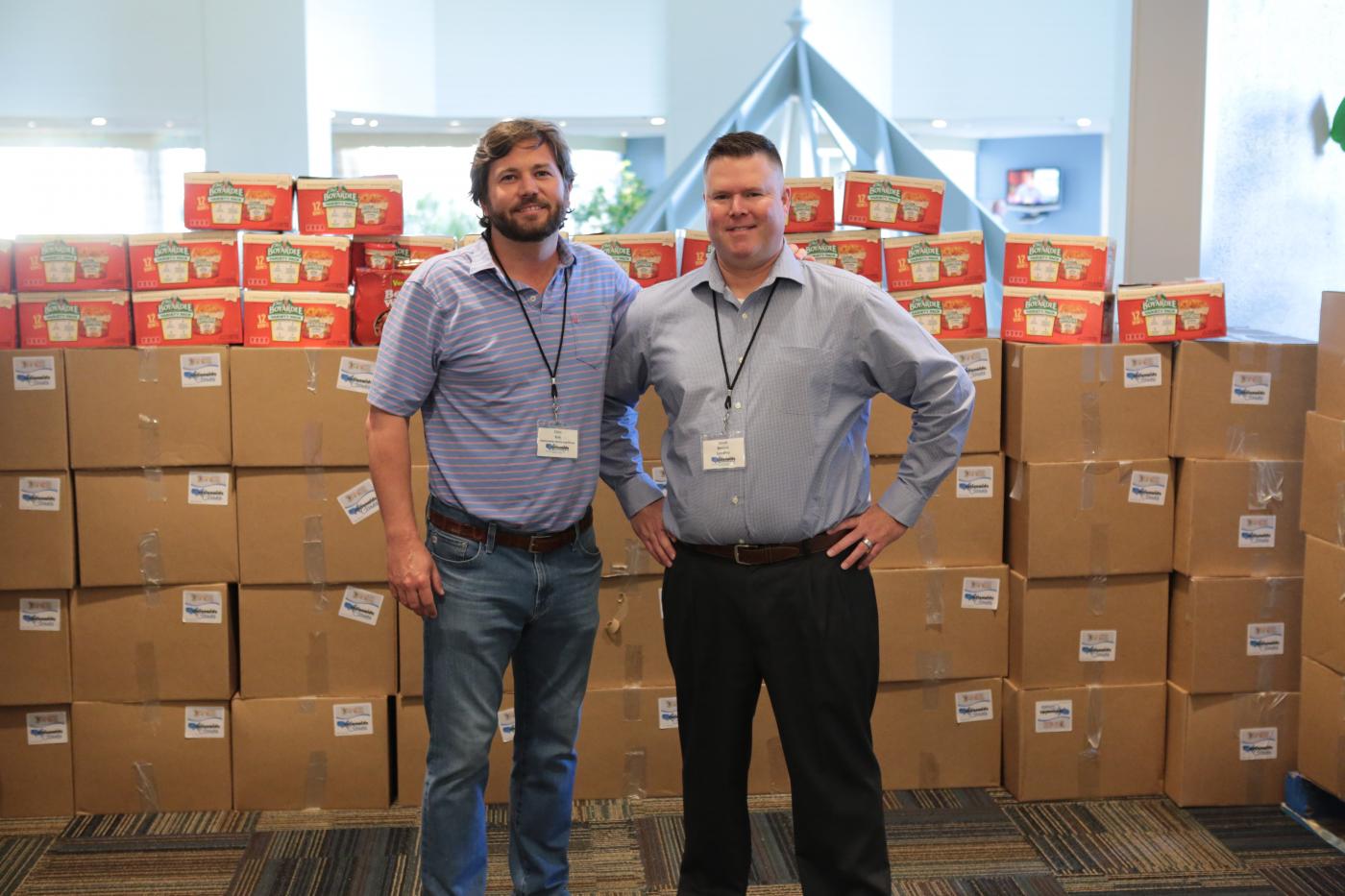 LendPro and Nationwide Marketing Group Make A Lasting Impact to Help Children In Need
Demonstrating "The Power of One", financial services partner LendPro joins with retail board members to make a difference at business meeting in Myrtle Beach.
MYRTLE BEACH, SC – In June, the Member Advisory Board of Nationwide Marketing Group, a buying and marketing group for independent appliance, electronics, furniture and bedding retailers gathered in Myrtle Beach for their annual meeting.  The event, part of the ongoing efforts of the group and its partners to enable small businesses to thrive against national and big box competitors through collective scale, saw many positive business-focused results.  However, the lasting impact of the event may best be illustrated by the positive social impact left behind in Myrtle Beach.
Partnering with local charitable organization Help 4 Kids, LendPro joined forces with Nationwide Members to make a difference in the lives of children in need.  Together, those in attendance built over 5,000 Backpack Buddies care kits for children in food insecure homes, with each kit including a variety of kid-friendly food items, with the effort funded in partnership with LendPro.  Summer months can be especially hard for families in need, and the programs facilitated by volunteer-led Help 4 Kids will immediately put the Backpack Buddy kits assembled at the meeting to use. 
Barb Mains, founder of Help 4 Kids, shared, "Nationwide and LendPro just made my summer camps into a reality.  The day after school is out children are no longer eating breakfast and lunch at school.  This is a really hard thing for them.  We try to start our food delivery as soon as we can, and this donation will make a difference for all the children in our program."  In addition to the food kits assembled, the group came together to donate over $10,000 to further support the Help 4 Kids organization.  Mains has plans to make the most of the donation, saying, "We can now add more food to the menu.  We went from having a very tight food budget to being able to add things like fresh milk and fruit for the children.  Nationwide's Members just changed the summer for a lot of kids, and we thank them so much for caring.  I thank God that they came here for their meeting, and that they chose to partner with Help 4 Kids.  We're so grateful."